In podcasting, you have a lot of revenue-generating opportunities for individuals and businesses
We are doing to see all the money earning possibilities if you have a podcast or want to start a podcast and want to know about the earning.
Can you make money with podcasting? Yes and here are in the different ways in order
1) Premium content
Premium content is the insider content that can be accessed only by paying a fee to join the premium group/VIP group
There are platforms like:
• Patreon
• super cast
• tag mango
2) Sponsorship/Ads
Sponsorships are a great way to earn money by promoting others products and services
You can either reach out to companies or companies may reach you out and also you can find sponsors on platforms like
3) Affiliate Marketing
Affiliate marketing is very scalable and can be a passive income for you
You can promote products and also services and earn a percentage of the commission
There are e-commerce sites, course sellers, and other websites which offer a commission
People promote products that are related to their podcast
4) Ecommerce Products
You can sell your branded Merchandise and other custom made products with your designs and logo on an e-commerce site
You can redirect traffic/podcast listeners to your e-commerce store
Long term
5) Consulting business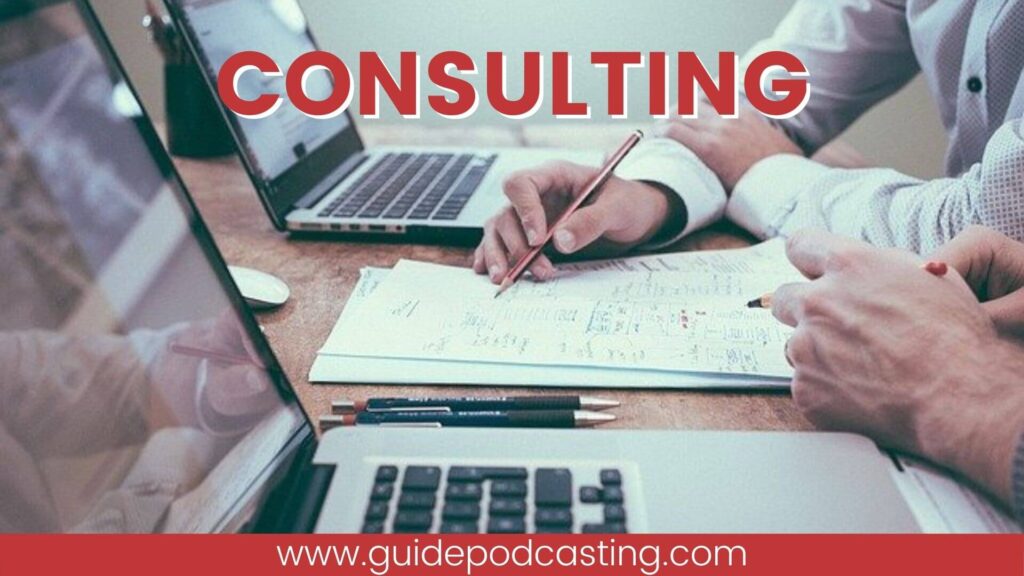 You can consult people and businesses who need your help based on your expertise
You can do 3 hours consulting or 30 minutes and
You can do 1 on 1 Or group consulting with multiple people at one time
You can use scheduling software like :
Calendly to schedule
Zoom
Integrate it with PayPal/ razor pay/ Instamojo for payment
And also Zapier
6) Creating your courses
You can sell courses with your podcast by creating a personal brand of you and creating awareness
Selling courses is profitable and creates an impact on others as it helps them gain knowledge
7) Become a speaker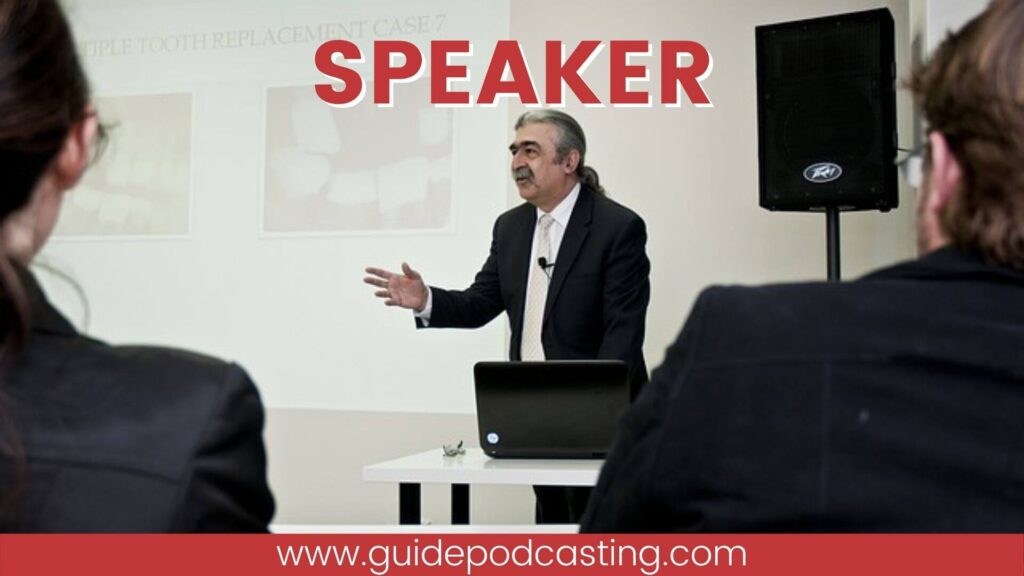 Public speaker and also Virtual zoom events speaker
You become a public speaker and charge for speaking offline and online
8 )Lead generation
Lead magnet – do eBooks to add them in the list and sell then webinars for,
Targeted Traffic – send traffic with podcast and also Facebook ads
With the help of a podcast, you can drive traffic to your website blog, landing pages, etc which can help you a lot
Sales Funnel
You can build a strong funnel by driving traffic from your podcast to your landing page
You must have google tracking code and Facebook pixels installed on the landing page
Also, you can add people to your email list to nurture and sell your products and services
From redirecting to selling people something is a funnel.
first, you need to bring them on the landing page then add them to email list by providing a freebie or lead magnet, once you get them into your email list you can sell them
also adding a timer on the page helps to convert better
Related : click here read how to start podcasting on youtube
Let me know your thoughts on this one, looking forward to it 😉
how to make money with podcast
1. selling premium content
2. sponsorships
3. affiliate marketing
4. eCommerce
5. consultation
6. become a speaker
7. lead generation for business
how to make money on anchor podcast
You can use anchors sponsorships and you can use it if you live in an eligible country and also the ways mentioned above
how to make money as a life coach podcast
You can promote your programs, consultation, and speeches and earn money with podcast
how to make money with a sports podcast
sports podcasts can earn with sponsorships, affiliate marketing, selling sports products (e-commerce) etc