Why podcasting? Is it the fall of blogging or YouTube?
Hell no, nothing is going away, but the competition in Blogging is increasing day by day and it takes more time to rank and start earning money, but it's worth it and YouTube works great!
Podcasting is not something new but for a lot of people it's new and many people are getting into podcasting to build it as a business, grow their existing business, passionate about podcasting and interviewing people and there could be a million other reasons to get into podcasting.
If you are a blogger and YouTube, this is another thing you must start putting efforts in and also you can repurpose your blog articles or convert videos into Audio files or podcast episodes so that you grow traffic on your blog and views on YouTube
Creating an omnipresence is very important in this competitive era
What is Podcasting?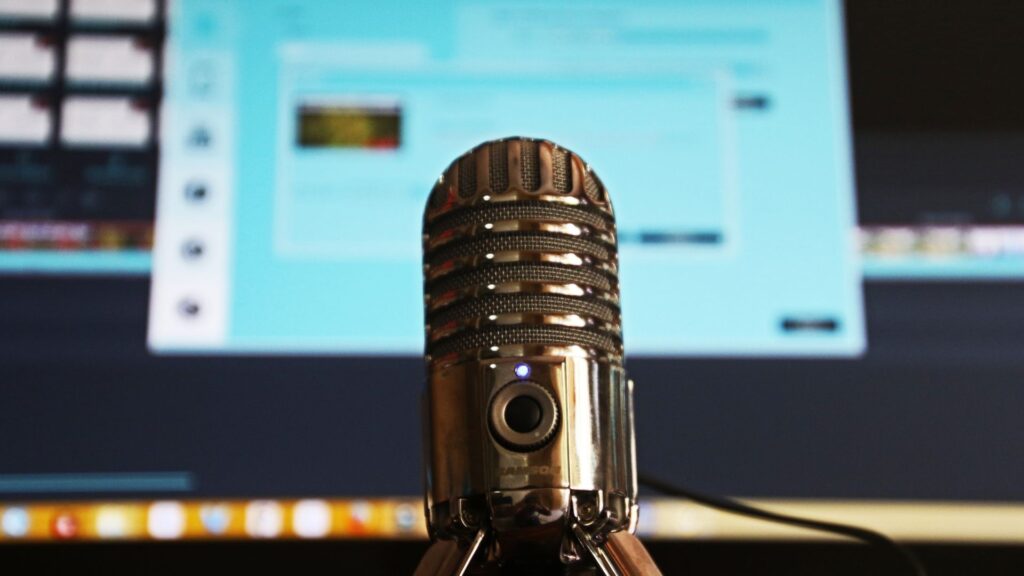 The podcast is an audio file/mp3 which is recorded by an individual into different formats like a solo podcast or interview type podcast and posting/hosted on podcasting software's time buzz sprout or anchor.
Why you should start podcasting?
Podcasting is a fast-growing industry and has a lot of different opportunities for you
Podcasting is similar to blogging and YouTube, where you get paid by sponsors, Ads, affiliate programs, etc,
Now you will look into how to start a podcast but before that you need to know how podcasting works, what are the basic things you need to know and on how to choose a topic
In podcasting, there are 3 places where ads are displayed
You get paid based on where you put the ad for example if you put it in the pre-roll you will get paid more than the other once.
How podcasting can help you?
There are various ways podcasts can help you and me, the thing I most like about podcasting is it builds a personal brand
This is the top reason why you should do it and as you keep doing it you will grow your brand as well as revenue-generating opportunities.
With time you will be approached by sponsors, brands and your revenue will grow
And You can also do it to build your business, there are many people out there who have built their businesses through podcasting as a medium of brand awareness and build trust and generate leads
You can use podcasting to fulfill different goals from personal to business
Now you know the reason why you must start podcasting.
What are the different Ideas to do a podcast?
There are many types and formats you can do podcasting,
2 forms that are the most popular are solo and interview type, I do a solo podcast but soon I want to try out the interview-type podcast.
Interview type podcast consists of two people interacting with each other,
You can be the Host and you can bring people who can add value to a conversation. The interview-type podcast can be really fun when you are a host/ asking questions.
Here is an article on how you can get podcast content ideas
Best Hosting software's for podcasting?
There are a lot of software's out there for mobiles and PC's but you don't need to worry, I will list down what I have personally used and recommended.
First of all, you need a platform to host your podcast, there are free as well as paid hosting platforms, In the paid hosting you can do a lot and provide you with more analytics
Free podcast host: Anchor – Most of the people start with anchor and then when they see good results, they go towards paid hosting like buzz sprout
Anchor is one of the best platforms for beginners who just start with no experience in the podcasting field. It has the features you need and also analytics, it allows you to host unlimited podcast episodes
With the help of an anchor, you can distribute your podcast to every podcasting platform out there like google podcast, Spotify, iTunes, and all the other platforms which are all about audio content.
Paid podcast host: Buzz sprout is one of the best podcast hosting platforms out there, many professions, popular podcasts are being hosted on this platform because it has more feature and It can do a lot more than the free ones
If you are a beginner you can try the 30-day free plan
And if you want to start with the free one, you can do so but when you start growing your podcast, you see more listens and sponsors that will be the best time to shift from anchor to buzz sprout if you are serious about it
Now will the other important tools which you need for your podcast: There are audio editing tools for mobiles as well as PC's
The best podcast editing software for Pc's is – Audacity to record as well as edit
And the best platform for mobile is – Audio lab for editing and RecForge II For recording which are available on Google play store
Also, to design your Podcast cover use Canva it's the best tool for beginners who haven't designed anything before.
Now you know how to start a podcast channel via hosting now you need gears/equipements
Gears for podcasting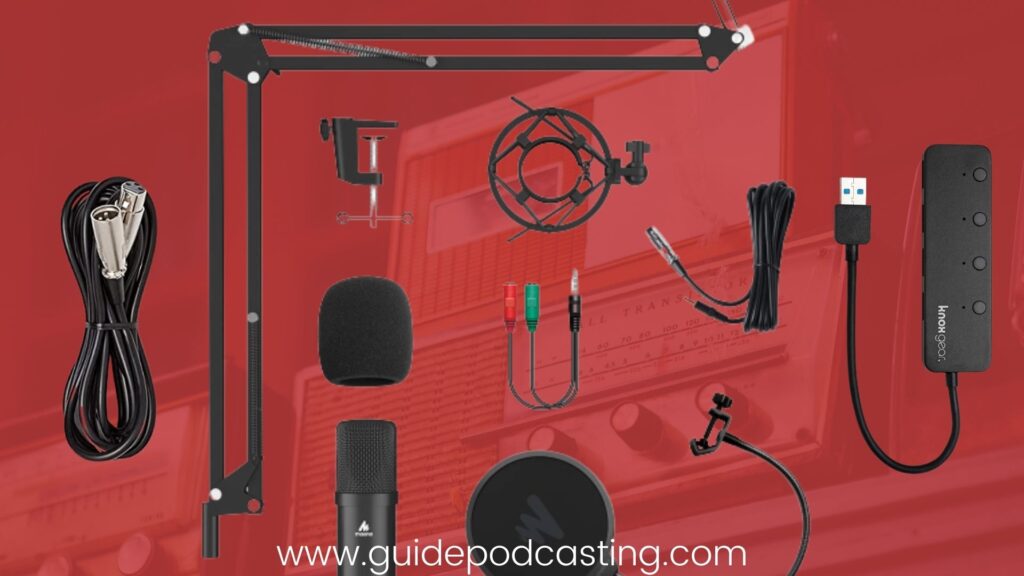 If you are doing it on mobile, you only need a mobile with audio recording tools in it but you will need a mic for better quality as mobile phones mics don't give great quality
You need only one gear which is a mic – Here is the link to the best mic for beginners and its at an affordable price
For Pc's – you can use bigger mics for better audio quality and if you are doing it in video format you should invest in a podcast mic that comes with a stand and if you want to take your audio quality to the next level you can grab a transmitted.
There are a lot of gear for podcasters but you need these basics ones which are listed above
Click here to learn more about Gears head on to here
Future and revenue making of podcasting?
The future of podcasting is bright and revenue-making opportunities will keep on increasing because this is a new advertising medium for brands.
There will be brands investing in podcasts, there will be businesses in your niche reaching out to you and there will be opportunities for affiliate marketing
And the podcast industry is growing faster day by day because of different factors which will discuss in the next paragraph.
How it's growing, is there any valid thing that proves podcasting is the future (cars audio, commute, electronic, audio devices).
Now, let's see proofs of how and why it's growing
Here are amazing reasons for podcast growth
1) smart audio devices like Alexa, echo are trending because of this many brands are building their own smart audio devices because they are in huge demand in the market.
And now you will see this device in everyone house
Another reason why podcasting is growing is that more and more people started listening to podcasts while commuting to work rather than music because podcasts provide Value in their lives.
Now you know how to start a podcast, there is no reason not to start podcasting and you know how this can help you and your business.
Podcasting – Frequently Asked Questions
Is podcast the best social media platform compared to others?
It might not be the best , but based on a lot factors like audience or the business podcasts as well as some other social media are considered best
What is the best way to monetize a Podcast?
You can monetize it with Ads, sponsorship's, affiliate marketing, promoting your product or service
Do you need expensive Equipment to start podcasting?
No, Not necessarily, One can start a podcast with a mobile or with a basic affordable mic
how podcasting works?
Podcast is a audio form content which can be distributed to different podcasting platforms
Go head, Hit the record button, and push it to the world!