Podcasting can be done when you don't have resources like an external microphone, camera (video podcasts), studio, etc.
Because you are already roaming with a device in your pocket called a mobile, s simple as it may sound but you can do anything with your mobile. Mobiles have video recording and audio recording functionality which you can use to record video as well as audio podcasts.
Now you may say, it wouldn't give me high quality and I agree based on the device you have but what's more important is just getting started and then upgrade your podcast quality
"Everyone starts from nothing"
Now as per the article title, podcasting equipment's on a budget, I'm going to share the best products/equipment's you should invest in if you have a minimal budget or Podcasting equipments on a budget
This equipment is shared are for Mobiles, tablets, and Pc.
Here we go
The most important factor of a podcast that is
Microphone
1) Boya M1 and M1 pro –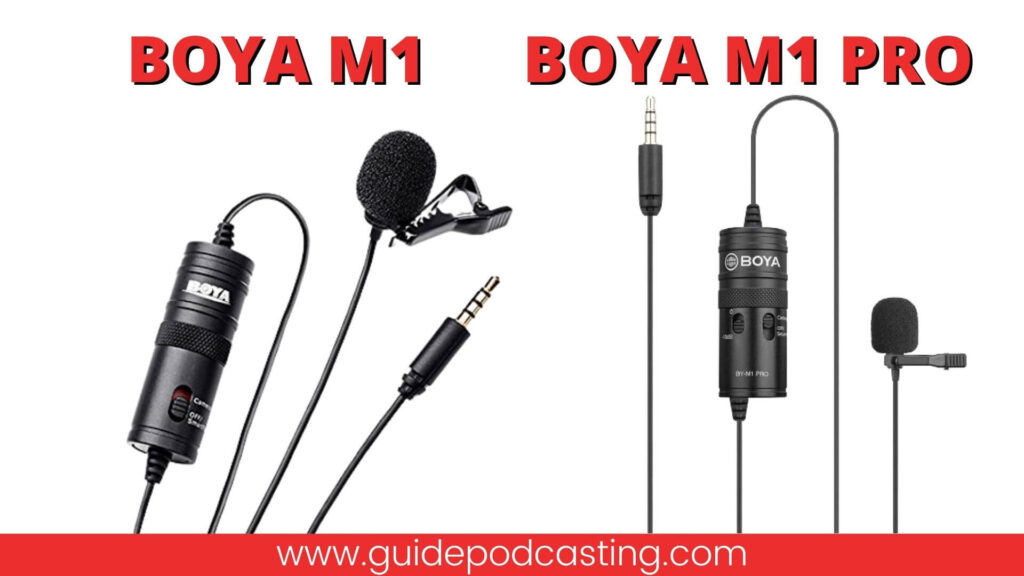 These are 2 similar microphones priced around 10 – 20 dollars/ 1000-2000 thousand.
Boya microphones capture the best audio when we look at its competitors and is largely recommended by a lot of reviewers
They both come with the longest wire length that is ideal for video podcasts as in the case of the interview You podcast that consists 2 people, the camera has to be placed far than usual to get both people in the frame
Boya M1 and M1 pro comes with a port adapter and you can switch between different ports from mobile to DSLR
M1 pro comes with an additional new feature where you can switch between 0dB to 10dB which can be useful while recording a podcast when there is little noise around you/ noisy environment
And also, it has a port to add headphones to monitor/listen to your audio
Click here to know more about best podcasting microphones
For Online Video podcasts
camera
A lot of podcasts online are recorded through online conference software like zoom due to the location of the guests and also considering the current pandemic situation. In online video podcasts, you need a good web camera, if your inbuilt camera is less than 720p or not good, you must consider investing in a webcam.
Logitech 720p webcam
Logitech is known for manufacturing great webcams and the Logitech 720p works great considering it costs around 15 dollars/2000 rupees.
It has a capable 720p with decent video quality which is better than some stock inbuild pc camera's
These are the 2 equipment you will need the most in podcasting in the beginning.
And also, in video podcasts, you must have
Clean and Good background
and for that, you will need
A wallpaper to put on your wall or a greenscreen which you can use to put multiple backgrounds/different backgrounds, you just have to download background and by turning on the virtual background you can put it as your background.
Or you don't even need any background if you have a clean wall behind you
These are the best budget equipment to invest in your podcasting journey.
what equipment is needed for podcasting?
you need a microphone and a webcam (if you record video)
which equipment is most important for podcast?
The microphone is the most important equipment
can you rent podcast equipment?
yes you can rent ant equipment from your local gadget renter and also you can rent an studio
podcast equipment to get started
you can start your podcast with mobile itself but buying a microphone will help a lot
podcast equipment with video
a microphone and a webcam
podcast equipment mobile
a microphone is enough for mobile