Without a mic podcasting is incomplete, microphone in the heart of a podcast then comes the other equipment's
While choosing the right mic for you will be based on different aspects, depending on you and your podcast
You will get all the info about the Solo and interview-type best podcast microphone
If you are a beginner who just started a podcast or what to start it here are the best microphones for podcasting you can look out for
Compact microphones (Mobile & pc mics)
If you want to start a podcast on your mobile or pc with a low budget then you have many options but here are the best microphones in that budget.
Boya microphones
Boya microphones are known for the quality in low budget Microphones and are widely used by Podcasters and YouTubers
There are 2 variants you can choose from, Boya mic M1 and M2
I used Boya mic m1 to record a podcast, it works fabulous on mobile and laptop and also supports other connectivity like 3.5mm port also comes with Dslr connector.
The Boya m1 has 2 connectivity option and it comes with a battery which you need to put while using the Boya mic with a Dslr camera
Boya m2
Boya M1 pro is upgraded and has more features than Boya M1, It is built similarly to Boya M1 and looks similar but It has 2 extra features which M1 doesn't have
i) Db controller:
Boya M1 pro comes with a dB controller which has 2 options
One is 0db which is the same sensitivity as M1 and -10db which is an option to decrease the sensitivity/lower audio capture, it can be helped in case of noise reduction or not/less capturing unwanted noise from the background like bird's noise, traffic noise, etc.
Also,
ii) it has a port where you can connect headphones to your Boya M1 pro so you can hear how the audio is working
Here is the difference between Boya M1 and M2
Boya M1 doesn't have a dB option where you can switch from 0db to -10dB and also it does have a headphone connector port which Boya M1 pro has.
Boya is the best podcast microphone when it comes to budget compact mics
Costs: Boya M1 costs around $ 14 or 800/- Rs and M1 pro costs around $25 or 2000/- Rs
Rode Go wireless microphone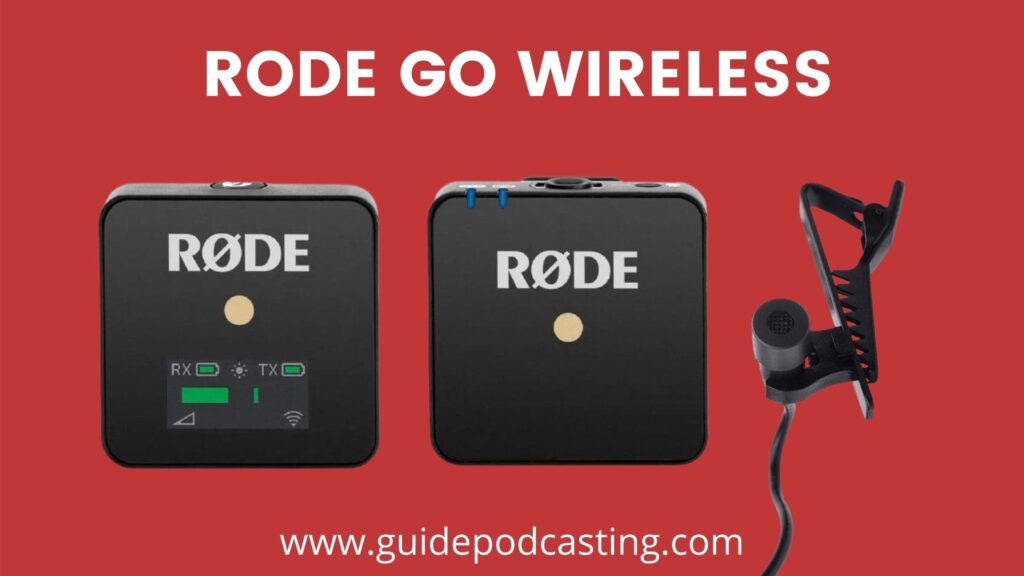 Rode Go is a wireless box-shaped mic that produces the best quality when it comes to compact, collar microphones
It has this feature
1)Comes with a wireless audio capture and audio transmitter
2)Build in batteries
3)Miniature size
Cost: Rode wireless go costs around $199 or 20,000/- Rs
Here is an article on How to start a podcast on mobile with the best tools and softwares
Full-size microphone
Maono podcast microphones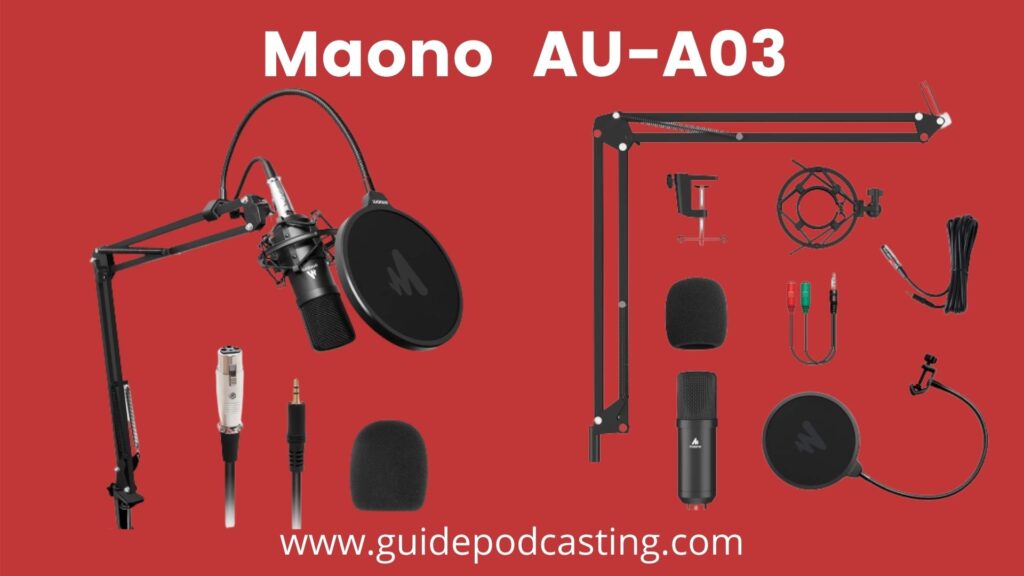 Maono microphone is a proper budget microphone for podcasters as it comes with a mic that captures apple shape area, comes with a noise remover, and a stand with some cables
It's a complete package you get with Maono microphones, it comes it a Microphone, High-density wind muff (mic cover), shock mount, Pop filter and XLR to 3.55mm Cable
This microphone can be used with Pc, laptop and also mobile
Feature:
Polar pattern: Cardioid (apple shape area)
Frequency Response: 30Hz – 16kHz
Sensitivity: -38dB +-3dB
Signal-To-Noise Ratio: 70dB
OUPUT CONNECTOR: 3-pin XLR
Mostly used for Podcasting and music recording
Costs: There are many variants of Maono microphones starting from 40 dollars or 3,000 rupees and goes up
2) Samson
When it comes to Samson, it's considered as the best microphone under $100 or in mid-range
It captures your voice very clear and is the best one in this price range
It can be used on pc, laptop and also mobile
Cost: Around $100
Now we will look into High-quality microphones
Best podcast Microphone: High-quality pro microphones
1) Blue Yeti
Blue yeti is also a microphone most people use for their podcasts as Blue yeti is known for its crisp audio
Costs: costs around $150 or 10,000/- Rs
2) Shure microphones
Shure is the boss or number 1 when it comes to Microphones and is the professional microphone you can get, if money is not a issue here then Shure is the best podcast microphone
Here are 2 options of Shure SM7B and MV7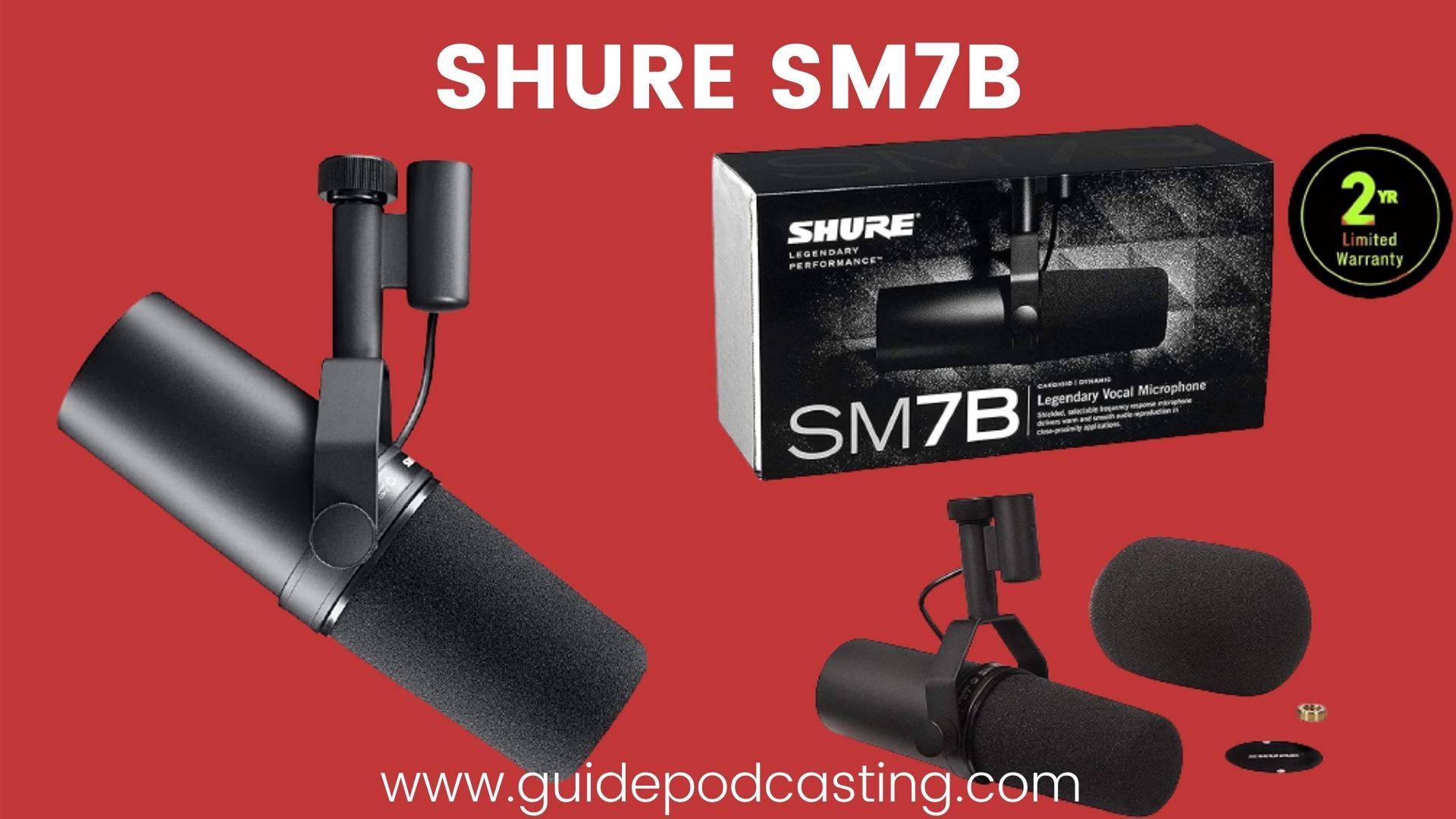 and Shure MV7
You can go with this mic if you want world-class audio quality and one of the best microphones in the market
Joe Rogan the king of podcasting uses Shure SM7B as Shure provides the highest and the best quality at a price
The Shure V7 comes with an app where you can control a bunch of things like EQ, mic gains, and a lot and you can save your pre-sets
Cost: Around $250 for Shure MV7 and $400 for Shure SM7B, also there are other costs related to it like the table arm, XLR cable, a Recorder or interface and also most Shure mic users prefer Cloud lifter, which may seem not much if you run a big podcast show or investing in it for long term
Here is the difference between Shure SM7B and MV7
You will also need a stand to mount this microphone
Here is an article that will take you to all the equipment's needed in a podcast
Conclusion:
This are some of the best podcast microphone or microphones you can buy for best buck for your money
If you are going for compact microphones, Boya and go mic will be best for you if you are starting out
Maono microphone is best for solo and especially for an interview type podcast and
Blue yeti and Shure are the highest quality microphones for any type of podcast, Shure is the king of audio quality
Buy any microphone best suits your needs and budget.
NOTE: You will need other things to run some Microphone like Cables, recorder/transmitter/interface, Stand, and even cloud lifter (only if you want more out of your microphone especially for Shure
Thank you for reading till here, have a great podcasting day